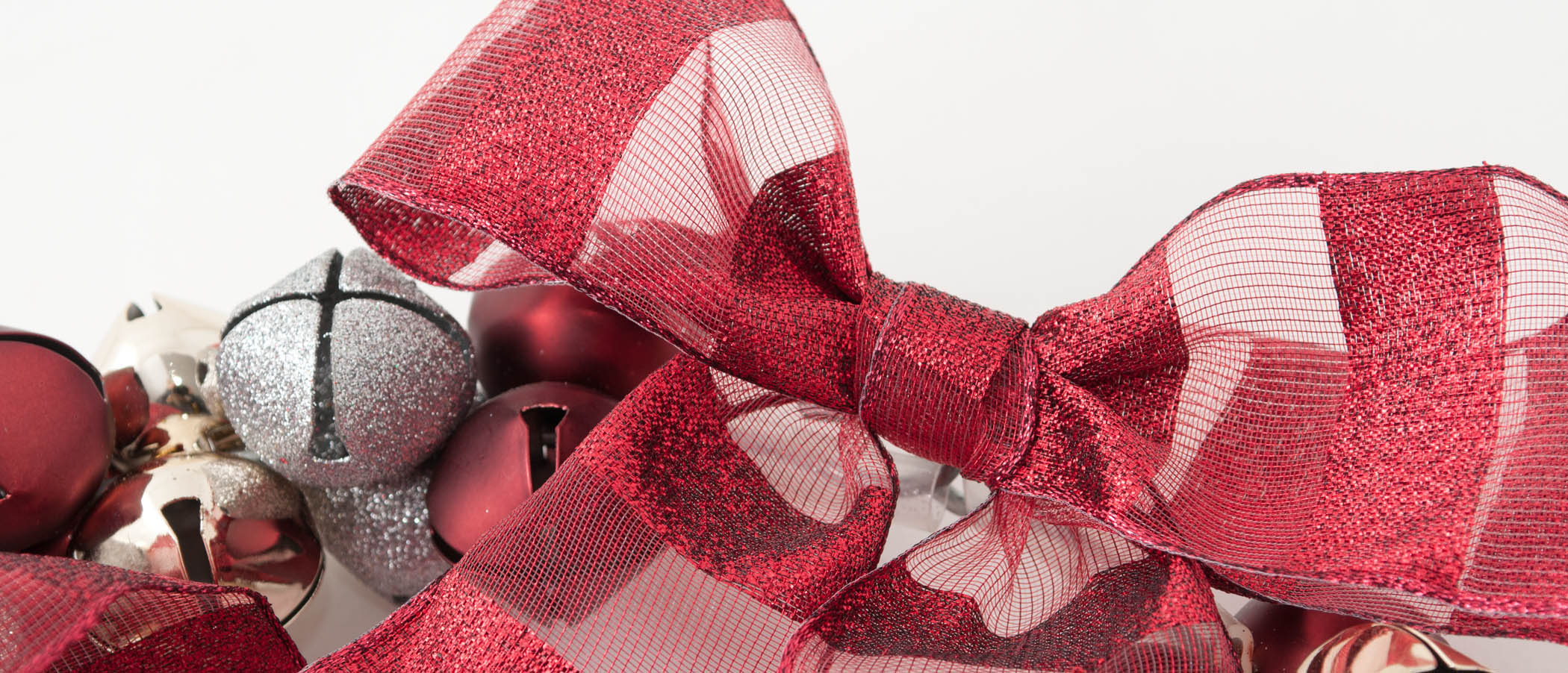 We are a family owned wholesale stockiest of UK and European Ribbon ranges and currently boast a stock holding of in excess of 40,000 reels of ribbon, in our warehouse located on the Welsh / Shropshire Boarders.
As mentioned we are a family owned and operated firm and take great pride on being able to deliver a high quality,
fast and efficient service for all of our customers.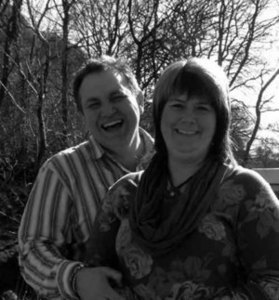 Joanne Moller - Managing Director
with husband Adrian
Our aim is to maintain wide range of ribbons covering all styles and widths. As a result we hold stock to cater for most occasions, productions needs,events and projects.
Our Current stock includes Ribbons from the following manufacturers:
Berisford Ribbons,
Shindo Ribbons,
Colour Ribbons,
Kuny Ribbons.
and many more...
Located off the beaten track in the hills above Llanrhaeadr Y.M just across the board into Wales, we benefit from being able to keep our overheads down and as a result our pricing as keen as possible.
In addition we also have some of the most stunning scenery which we can view directly from the loading bay of the warehouse. We try to share some of these scenic images with you as the seasons change in the Welsh Hills. The image opposite is taken from the top of the waterfall at the end of our valley.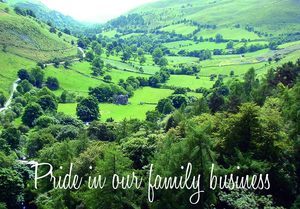 The Valley In Which We Are located High
Above The Village Of llanrhaeadr YM

The Waterfall At The End Of Our Valley
Our Products and Services
We currently operate and manage two different web sites which specialize in a different area of ribbons, the sites are www.simplyribbons.com and www.wholesaleribbons.co The names tend to spell out the area that each of the sites specialize in, however between them we feel that we can offer ribbon to meet most of our customers needs. These are all owned and operated under our limited company name which is H.C Habby Ltd.
Our Trading Address is as follows:
H.C Habby Ltd,
The Warehouse, Waterfall Road, Llanrhaeadr Y.M NR Oswestry, SY10 0BZ
In addition to selling ribbons both by the reel and by the meter length we also offer the following services:
Ribbon Cut Lengths -
As the name suggests we can offer a cutting service so that if you require 800 lengths of red ribbon cut to 55cm each we can arrange to supply to you the ribbon already cut to the exact size, we can even have the lengths bagged for you in to pre agreed group sizes.
Printed Ribbons -
Another popular service that we offer is that of printing a customers art work directly on to the surface of a fabric ribbon, we can normally do this on any width ribbon up to 100mm , depending on the customers requirements this service might be subject to a minimum order size - contact us for details.
Handmade Bows -
The latest in our bespoke services that we offer is a handmade bow service. As the name suggest we can arrange to have a whole range of different style bows made up both with fastening attachments and without. These are very popular with packaging companies. They can be subject to minimum order sizes depending on styles etc. For further information please feel free to contact us for further information at any time.
As mentioned before one of our main aims is to keep our prices as competitive as possible whilst maintaining a high quality product. Many of our customers ask how we manage to achieve this ? This is something that we achieve by locating ourselves away from the high street and off the beaten track, this has a huge saving on over heads which when coupled together with the discounts we can archive due to our purchasing power means that we can pass on to our customers a large cost saving on the product.
Our business is totally Web and mail order based, as a result you can rest assured that we will process your orders swiftly. Our Sites even offer a next day delivery option on all goods ordered prior to three o'clock that day.
Currently we are using Interlink Express, Royal Mail and Parcel Force for all of our dispatch services.
All goods are sent out on first class services with on line tracking available for a large percentage of our deliveries.
Our team in the warehouse and office are friendly and always willing to help, we encourage all our customers to feel free to contact us at any time should they have a question about a product or service or simply want to inquire if we stock an item. Call us at any time on 01691 780416 and we will be only to happy to help you. Alternatively e mail us at sales@simplyribbons.com.