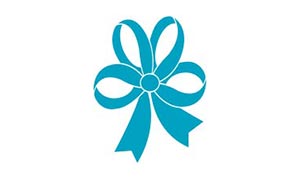 Christmas Taffeta Ribbons
There are a great range of Christmas themed taffeta ribbons these days with both plain edges and wired edges, we have listed them all together in this section of the site. This style of ribbon is ideal for giftwear and floral work as they tie well and hold there shape. They are very versatile and are proving more and more popular with both heavy weight rustic taffetas and light weights now being available from leading manufacturers such as Berisfords.
if you have any trouble findin the ribbons that you are looking for here then please feel free to contact us at any time on 01691780416.
In order to help with some great ribbon inspiration we have grouped all our blue ribbons together in the section below. You will find a wide range of ribbon widths, patterns and materials here all of which are based on blue ribbons. Whilst this range of ribbon is extensive, if you struggle to find the product that you are looking for then please feel free to contact us at any time on 01691 780416 and we will be only too pleased to help in any way we can.