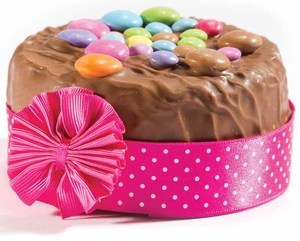 Every now and then we have customers who have specialist requirements for the ribbons that they use, with this in mind we partner with certain manufacturers who can offer finishes on bespoke product to meet specific requirements.
One such finish is a food safe coating on the ribbon surface giving a guaranteed safe, hygienic and colourfast finish to the ribbon.This finish is perfect for direct contact with food.
Berisfords Ribbons are one of the few manufacturers who can offer this specialist finish to there ribbon products. It can be applied to 95% of there current ribbon range and prevents staining of the ribbons by fats and sugars.
The coating is applied to the ribbon during the manufacturing process, we hasten to add that this finish is only applied when ordered, it does not come as a standard finish ( this finish is currently subject to minimum order volumes).
Once the coating has been applied the ribbons are subject to in house laboratory testing by Berisfords Ribbons, these include tests for colour fastness, wet and dry rubbing,
absorbency of oil and water and compression against icing. These tests are carried out to insure that the ribbons are fit for purpose and to ensure that there can be no transfer of colour from the ribbon to the cake or wicking of the ribbon from fats and sugars.
After coating and testing the ribbons can be cut to specific lengths as required or converted in to bows or trimming. Berisfords own in house clean room offers the perfect environment to manufacture direct food contact ribbon trims.
All testing and manufacturing by Berisfords Ribbons are fully traceable and documented and form part of Berisfords ISO9001 accreditation.
If this is a service that is of interest to you then please feel free to contact us at any time on 01691 780416 or by e mailing sales@simplyribbons.com for further information