Satin Ribbon Fun For Toddlers !
From time to time we are asked to supply ribbons for some different and fun things. Last week was no exception with our local playgroup wanting a selection of ribbons for the toddlers to make streamers with.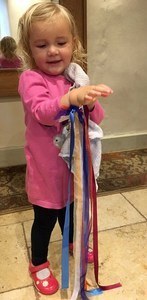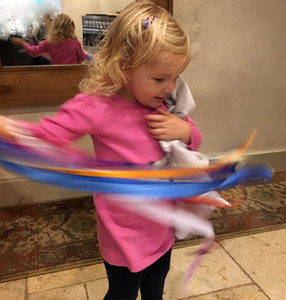 Something very simple and fun for the youngsters to make and play with was the order of the day with ages ranging from two to four years old. They all loved running around with the ribbons flowing behind them. Our two year old Daisy was very attached to hers and brought it home with her.
Easy To Make
These are extremely easy to make and all that was needed was:
1) Old bangle
2) Assorted lengths of old ribbons or waste ribbon
Method
Simply take the ribbons and select a mixture of bight chearful colours and patterns, these work better if they are a selection of different lengths and widths.
Tie one end of the ribbons to the bangle and repeat until just under half the bangle is full of ribbons
The streamer is now complete
As always we would have to stress that the children using these are supervised at all times and that the ribbons are kept away from flames.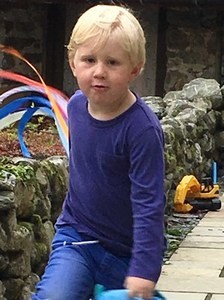 Buying Waste Assorted Ribbon For Crafting
We are asked on a regular basis for cheap mixed lengths of ribbon for groups and schools to craft with and use for projects like the one mentioned above.
With this in mind we started offering Dye Waste House packs of assorted ribbons. These are sold in two different sized bags the first is 250grm bag as well as a larger 500grm bag.
These can be found at : LINK
For help & advice call: 01691 780416